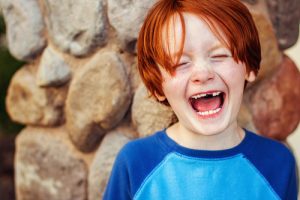 Have you ever wondered where the tooth fairy comes from? Have you always had more questions than answers when it comes to this mystical tooth collector? Here are a few trivia questions to see just how much you know about the tooth fairy. Even if you get them all wrong, at least you'll learn some cool new things along the way!
Question 1
In some countries, the tooth fairy is actually a mouse known as El Ratoncito Perez or La Petite Souris. Name three of these countries.
Answer 1
In Spain, the tooth fairy is known as El Ratoncito Perez, and in France and Belgium he/she is known as La Petite Souris.
Question 2
How much is the average American tooth worth when it comes to the tooth fairy?
Answer 2
A survey done by Visa in 2014 found that the nationwide average is $3.40. In 2015, Delta Dental did a survey and found the average for that year rose to $4.66. Clearly, the tooth fairy understands the cost of inflation!
Question 3
Name the tooth fairy expert who opened a small museum about the fairytale.
Answer 3
Rosemary Wells spent years interviewing anthropologists, historians, parents and children to learn all she could about the story and traditions of the tooth fairy over the centuries and around the world. Wells, who worked for the Northwestern University School of Dentistry in Illinois, was even on Oprah Winfrey's TV show talking about her favorite topic.
Question 4
When is National Tooth Fairy Day?
Answer 4
The jury is still out on this one! Toothfairy.org shows it as February 28, while other sources site the holiday as August 22. We vote for two tooth fairy days a year!
Question 5
When is the first known reference to the tooth fairy?
Answer 5
In a 1908 article in the Household Hints section of the Chicago Daily Tribune, there was a reference to children allowing their loose teeth to be pulled, because the fairy will come in the night and take the tooth from under their pillow and leave a small gift from the "5 cent counter."
As fun as tooth fairy visits are, it's important to keep children's teeth – including baby teeth – as healthy as possible to prevent oral health problems in adulthood. Children should visit the dentist for the first time by age 1 or as soon as their first tooth break through the gums. Regular dental checkups help instill healthy habits that last a lifetime.
If it's time for your child to have a checkup and cleaning, please call our office today at 970-221-5115.
Contact The Fort Collins Dentist Family & Implant Dentistry:
Location (Tap to open in Google Maps):