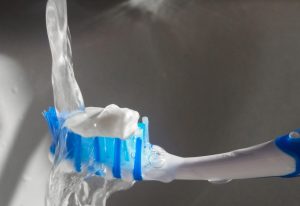 Known for its contribution to the Canadian auto industry, the mid-sized city of Windsor, Ontario, sits directly across the Detroit River from another major automotive hub: Detroit. But Windsor made headlines of its own back in 2013, when the city voted to stop adding fluoride to its public water supply.
Fluoridated water has long been shown to be a safe and effective way to reduce cavities and strengthen teeth and bones, but many still do not trust the additive and lobbied against it. In the case of those in Windsor, that lobbying was successful – or so they thought.
Fast forward to 2018, when the data from the city's Oral Health Report revealed some startling numbers. According to the report, the city experienced a shocking 51 percent increase in Windsor children who required urgent dental care in the years following the fluoride removal. What's worse, with only one in four Windsor families having dental insurance, the cost to treat these children – if they were fortunate enough to receive treatment at all – was passed along to their families and to taxpayers in the city.
And it just got worse from there. Because Windsor removed the equipment necessary to disperse fluoride, the city will now have to spend around $850,000 to replace the equipment, another expense passed along to taxpayers.
So, what does this mean for us here in America? While this story doesn't directly affect us, it does go to show why fluoride and fluoridated water are so important for our oral health – and what can happen when that fluoride is taken away.
Contact The Fort Collins Dentist Family & Implant Dentistry:
Location (Tap to open in Google Maps):