Urgent Dental Care in Fort Collins, CO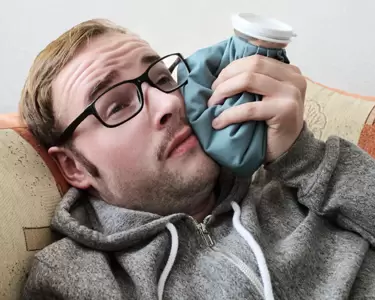 The Fort Collins Dentist provides emergency dental care for many different situations, whether it be an automobile accident or sudden severe tooth pain.
We can repair cracks, chips, or infections, leaving your smile as good as new. For more information on these dental treatments, take a look at our dental services pages. If you have a dental emergency, The Fort Collins Dentist can often see patients the same day!
For Dental Emergency
It's not always easy to know what to do in between an accident and getting to the dental office. That's why we've made a quick guide for you. Follow these general steps in order to ensure that we can do as much as possible for your teeth. 
If you are hurt in more places than just your mouth…
Call an EMT or go straight to the emergency room. Your dental health is important, but make sure that you take care of your whole-body health first.
If your tooth has been knocked out…
Remember: Only touch it by the crown, and never the root.
Gently rinse the tooth.  
If it is possible, place the tooth back into its socket. 
If not, store it in either milk or clean, filtered water.
Call us as soon as you can!
If you have experienced a broken or damaged dental restoration. . .
Try to keep any sharp edges from damaging the rest of your mouth. Orthodontic wax is a great option for this, if it's available. Do what you can, and call us as soon as possible.
If you are experiencing severe dental pain or extreme sensitivity. . .
Take a painkiller if needed. Then set up an immediate appointment with us. This pain likely stems from a severe infection to either the gums or the soft inner tissues of the tooth, which will need to be professionally cleaned and treated.
Fort Collins Same Day Dental Care
Emergencies can't be predicted or scheduled, and they don't always happen during convenient business hours. That's why The Fort Collins Dentist is here for you on your timeline. 
A dental emergency can mean:
Any time a crown or tooth has broken into multiple pieces or been knocked out altogether. If there has been severe damage to any of your teeth, call us.
Tooth pain. Just because it wasn't caused by accident or injury doesn't mean it's not an emergency. If the pain is severe, call.
Broken dentalware, such as braces or crowns. Sharp edges and exposed soft tissues can be a source of even more damage. It's important to get these repaired quickly.
When you have a dental emergency, don't hesitate to give us a call at 970-221-5115.
Come Visit The Fort Collins Dentist Emergency Services When You Need It
Whatever your circumstance, The Fort Collins Dentist is here to get you through any emergency situations with as much convenience and as little stress as possible. If you need emergency dentistry, call us at 970-221-5115 right away. Usually we will be able to get you in our dental office the same day.