Botox Treatment in Fort Collins, CO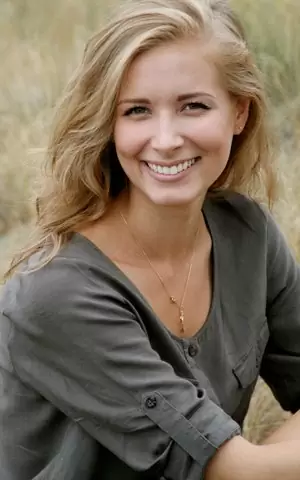 At The Fort Collins Dentist, our goal is to help you look and feel amazing! Our dentist understands facial esthetics and how our treatments can improve your facial structure. We offer Botox and Juvéderm dermal fillers options for our patients.

Benefits of Facial Esthetics
Would you like to make your face look more youthful? Our dermal fillers can help with the following:
Creating fuller lips.
Filling in smile lines.
Erasing fine wrinkles around the mouth, forehead, and eyes.
Decreasing "gummy" smiles.
Creating an overall youthful appearance.
Botox and Juvéderm can bring back self-assurance with a beautiful new look.
The Fort Collins Dentist provides dermal fillers for our patients to help you feel less self-conscious and more self-assured. We work hard to give you a stunning smile and we want you to feel like you can share it with everyone!
Our friendly and compassionate staff can show you how a Botox treatment can work to your advantage. Interested in Juvéderm? Our experienced staff can show you how to feel young again.
Why You Should Get Dermal Fillers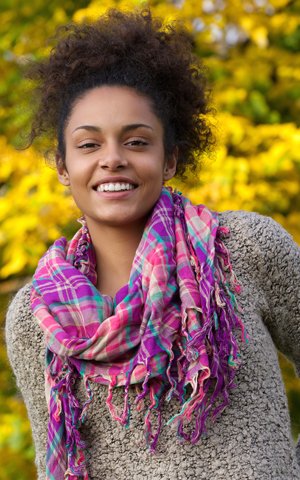 When you feel and look younger and more vibrant, you can feel more confident in your smile. Lifting the muscles around your beautiful smile can improve your overall facial esthetics. We use Botox and Juvéderm to give structure to your facial muscles.
Over time, facial muscles can sag, and losing teeth can make your face look sunken. Our dermal fillers can create a new structure for your face, making you look younger. You can share your smile with confidence when you feel good about your facial esthetics.
A Great Way to Combat Loss of Collagen
Our bodies start to lose collagen as we age, which is why we experience a loss in facial structure. A Juvéderm treatment can restore the form of your cheeks, forehead, and eye muscles with just a few visits to our office. We also offer Botox treatments to smooth out skin and restore shape.
Botox for TMJ Treatment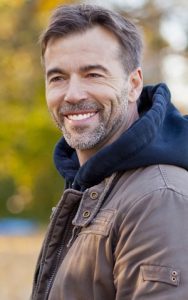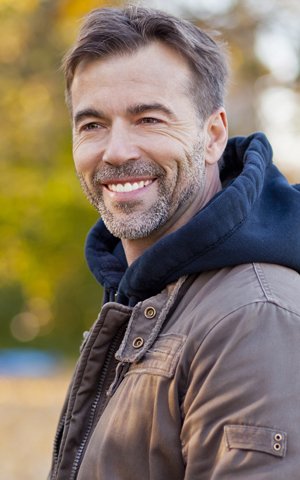 Botox has found a valuable application in the treatment of Temporomandibular Joint Disorder (TMJ). TMJ is a condition characterized by jaw pain, headaches, and difficulty in jaw movement, often caused by muscle tension and spasms. Botox, when strategically injected into the affected muscles around the jaw, can temporarily paralyze them, reducing their ability to contract and alleviating the associated discomfort. By relaxing these muscles, Botox helps to diminish pain and improves the overall function of the jaw joint. It offers a non-invasive alternative to more aggressive TMJ treatments, making it an increasingly popular option for patients seeking relief from the symptoms of TMJ. Schedule a consult with Dr. Lesko, a qualified Botox provider in Fort Collins, to determine if Botox is a suitable treatment option for you.
Learn More About TMJ Treatment
Botox FAQ
What facial esthetics does Dr. Lesko offer?
Dr. Lesko wants you to look and feel good in every possible way that she can. She offers Botox treatments as well as esthetic filler treatments.
Is Botox or esthetic fillers painful to receive?
Botox injections and fillers feel like a small pinch. Dr. Lesko uses a very small needle making the injections as painless as possible.
Can I have Botox and/or fillers done at the same time other dental procedures are scheduled?
Absolutely! Botox and the fillers will take Dr. Lesko five to ten minutes to inject, this process can be done at the end of an appointment that you are receiving dental treatment.
What should I expect after I receive my Botox injections?
There is a possibility you will see small bumps at the injection site. This will only last ten to fifteen minutes after your appointment. You will start to see results twenty-four to forty-eight hours after your appointment.
Contact Your Botox Dentist in Fort Collins Today
Are You Ready to Look Younger and Feel Amazing? Call The Fort Collins Dentist Today to Schedule Your Consultation!
Do you want to give your face a more youthful look that can enhance the beauty of your smile? Call us today at 970-221-5115 to schedule a consultation appointment. Our experienced team can show you how to rejuvenate your smile and your appearance.