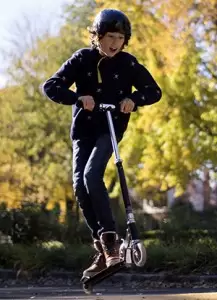 Why is it important to visit your dentist every six months? Good brushing and flossing at home is a great start, but only your dental team can remove all of the harmful bacteria that has built up on your teeth and gums. Good dental health means fresh breath, beautiful teeth, and freedom from sensitivity. Healthy teeth and gums are also linked to better overall health, including fewer cases of diabetes and heart disease.
Exams and Cleanings
When you visit The Fort Collins Dentist for general dentistry, our dental team will render quality dental care. Not only do we provide effective services and advanced technology, but we also create a welcoming atmosphere that will make you feel right at home. During your regular visit, Dr. Lesko and her team members will check the plaque and tartar on your gums and look for signs of decay and gum disease. They will look at your gums, mouth, tongue, throat, head, and neck. X-rays will be taken and then your teeth will be thoroughly cleaned. Our team will gently remove plaque and tartar and then floss and polish your teeth. We can tell you more about how to maintain a sparkling smile and minty fresh breath at home, and answer any questions you may have about your teeth.
Oral Maintenance
If you experience oral decay or gum disease, our general dentistry team will take care of you with tooth-colored fillings, gum disease treatment, tooth extractions, or whatever else you need. It is best to find signs of dental problems early so that you can avoid long-term problems, pain, and expensive dentistry, so see your dentist regularly for an exam. At The Fort Collins Dentist, we will give you the attention and time you need to enjoy teeth and gums that function well and look great.
You can ensure the best overall health for you and your loved ones by visiting your general dentist regularly. Give us a call today to schedule your appointment.