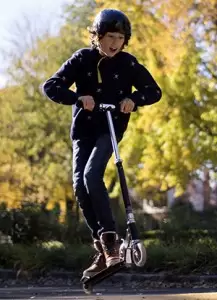 Some people wonder why it is important to visit your dentist every six months. It's true that good brushing and flossing at home is a great start, but only your dental team can remove all of the harmful bacteria that has built up on your teeth and gums. When you have good dental health it means having fresh breath, beautiful teeth, and freedom from sensitivity.

When you have healthy teeth and gums they will contribute to having better overall health and will decrease the risks for diabetes and heart disease later in life.
Teeth Cleaning
When you visit The Fort Collins Dentist for general dentistry, our we will give you a comprehensive dental exam and teeth cleaning. Not only do we provide effective services and advanced technology, but we also create a welcoming atmosphere that will make you feel right at home.
Dental Check-ups at The Fort Collins Dentist
During your regular visit, Dr. Lesko and her team members will check the plaque and tartar on your gums and look for signs of decay and gum disease. They will look at your gums, mouth, tongue, throat, head, and neck and do an oral cancer screening. X-rays will be taken and then your teeth will be thoroughly cleaned.
Our team will gently remove plaque and tartar and then floss and polish your teeth. We can tell you more about how to maintain a sparkling smile and minty fresh breath at home, and we can answer any questions you may have about your teeth.
Oral Health Maintenance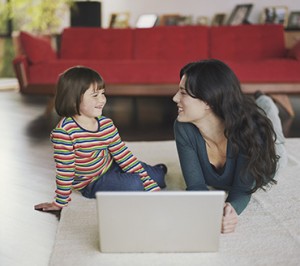 If you experience tooth decay or gum disease, our general dentistry team will take care of you with tooth-colored fillings, gum disease treatment, tooth extractions, or whatever else you need. It is best to find signs of dental problems early so that you can avoid long-term problems, pain, and expensive dentistry, so see your dentist regularly for an exam.
At The Fort Collins Dentist, we will give you the attention and time you need to enjoy teeth and gums that function well and look great.
Dentistry For Children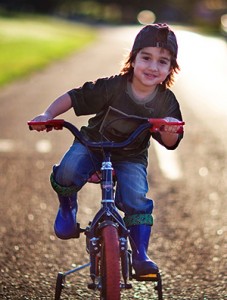 Here at The Fort Collins Dentist, Dr. Lesko and her team members love treating their young patients and giving them the smiles of their dreams. We create a fun and safe environment for your children while we give them sparkling, healthy teeth and gums.
We offer excellent dentistry for your children from infancy to age 18. To give your child optimal overall health, we provide all of the following services and more:
Infant Oral Health Exams | A baby starts getting teeth as early as a few months of age. You can bring your baby in to learn about his or her risk for future tooth decay, and discuss ways to keep your baby's mouth healthy.
Preventative Care | We can protect your child from discomfort, disease, and decay with cleanings and fluoride treatments. For older children, we can place sealants to prevent cavities from forming. We can also teach your child about how to take care of their teeth with brushing, flossing, and a proper diet.
Habit Help | We offer counseling for commonly seen habits like pacifier and thumb sucking. We can help your children move away from these patterns so that they can enjoy straighter teeth and better oral health.
Management of Oral Problems | If your child has a cavity, tooth defect, or gum disease, we offer all of the advanced treatments and tools they need for a successful recovery.
Dental Injuries | Children are susceptible to injuries as they grow into their bodies. If your child has a chipped or knocked out tooth, we can help.
Our team is qualified to care for your child's teeth, gums, and mouth as they grow through each age and stage. We are dedicated to creating an environment that your child will feel comfortable and welcomed in each time they come see us.
To ensure your child is enjoying ultimate dental comfort and health, schedule your appointment with The Fort Collins Dentist today.
Total Oral Health for Your Whole Family in Colorado
You can ensure the best overall health for you and your loved ones by visiting your general dentist regularly. Give us a call at 970-221-5115 today to schedule your appointment.