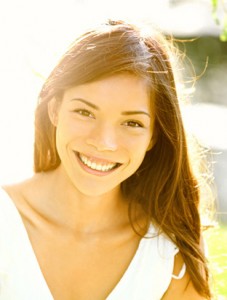 Dental bridges and crowns are tried and true methods that create complete and strong smiles. If you have missing teeth, or teeth that are damaged, weak, or unappealing, dental bridges or crowns could be the perfect solution.
Dental Crowns
A dental crown is an appliance that fits over the visible portion of the tooth. A dental crown can be made of ceramic, gold, or porcelain fused to metal. Dental crowns protect and strengthen the tooth, and can improve its appearance. If you have a tooth that is discolored, misshapen, chipped, broken, or weak from decay or trauma, a dental crown could save your smile. Come see Dr. Lesko to determine if dental crowns are the right way for you to restore the look and strength of your teeth.
Dental Bridges
If you are missing one or more teeth, a dental bridge can fill in the gaps. Missing teeth could cause the remaining teeth to shift, resulting in a bad bite and a crooked smile. To prevent these problems, and to make it easier to chew and speak again, you need a dental bridge to replace the missing tooth or teeth.
What Are Dental Bridges
Dental bridges are made up of two dental crowns or dental implants on either side of the missing tooth. The pontic, or replacement tooth, is anchored down by these dental crowns or implants into the gap where teeth are missing. A dental bridge is a permanent appliance that will restore your smile to its proper appearance and function.
Both dental crowns and bridges are reliable, permanent ways to make your smile healthier and more attractive. If you are interested in our restorative dentistry methods, call us at The Fort Collins Dentist to schedule your appointment with Dr. Lesko today. Dental crowns or bridges could be a quick way for you to improve and fortify your smile.