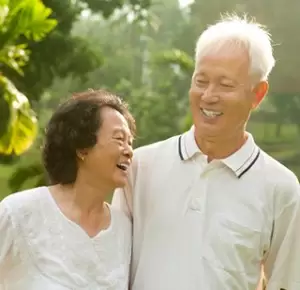 If you have an incomplete smile because of missing teeth, you are probably considering getting dentures. You can schedule an appointment with Dr. Lesko to talk about the best ways to restore your youthful appearance with a full and complete smile. Here at The Fort Collins Dentist, we provide both traditional and implant supported dentures. Both types will give you the attractive and confident smile that you are seeking.
Traditional Dentures
Traditional dentures will restore the full look of your smile so that you can smile and laugh like you used to. Our beautiful custom dentures will also support your facial muscles to give you a more lifted and youthful appearance. Traditional dentures are the best option for those who do not have sufficient jawbone volume for the placement of dental implants. Traditional dentures are also one of the most affordable methods of tooth replacement.
Implant Supported Dentures
Implant supported dentures do all of the things that traditional dentures do and more. In addition to giving you a natural and attractive smile, implant supported dentures will make it easy to chew and talk normally. The dental implants, which are small rods that sit in the jawbone, stimulate the jawbone just like natural tooth roots do. With this stimulation, the implants preserve the jawbone and protect it from future deterioration or collapse.
The dentures we provide are natural-looking and easy to care for. They will increase the quality of your life and make it fun to socialize again. If you want to enjoy a full and complete smile that you can be proud of, you should give us a call. Dr. Lesko can examine the state of your mouth and jawbone and help you decide on your ideal denture option. You can schedule an appointment by calling us today at The Fort Collins Dentist.
Related Content