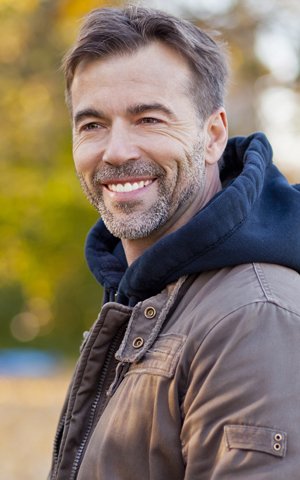 Are you looking for a way to repair and restore your healthy smile? Restorative dentistry services at The Fort Collins Dentist will help with teeth repair and restoration, providing solutions for broken, cracked or otherwise damaged and missing teeth.
Benefits of Restorative Dentistry
When your teeth are damaged, either from normal decay or from injury, some of the issues that may arise can have a greater effect on your overall health. With Restorative Dentistry services you will get the dental care you need to address those issues including:
Relieving pain associated with tooth decay.
Dental work that blends in with your natural smile.
Improving the aesthetic of your smile.
Repairing broken teeth that could otherwise start to break down.
Restoring a damaged tooth.
Improving bite function so you can speak and eat without a problem.
Replacing missing teeth to create a full smile.
Revitalizing your oral health.
At The Fort Collins Dentist, we understand how a teeth repair and restoration can improve your life. Your smile can look and feel great with our restorative dentistry services.
Our compassionate and caring team can show you all of our treatment options and help you decide which treatments will work best for you. We want you to feel like part of the family, which is why we work hard to create a positive relationship with each of our patients.
Teeth Repair and Restoration
Many patients may not know how restorative dentistry can help them. You may need restorative dentistry if you've experienced any of the following:
A chipped or broken tooth.
A missing tooth or several missing teeth.
A cracked tooth.
Tooth damage or tooth decay.
A stained or discolored tooth.
You don't have to worry about the appearance of your smile anymore. You can be confident that your oral health will be strong and sustainable for the forseeable future with Restorative Dentistry from The Fort Collins Dentist.
Chipped Tooth Repair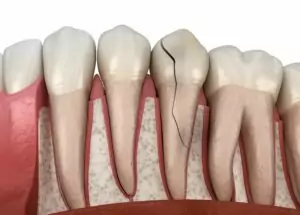 If you have a tooth that is chipped, cracked or broken it can often lead to more serious issues with the health of your mouth. At The Fort Collins Dentist we can provide chipped tooth repair to help prevent any further damage to the surrounding teeth. Options for chipped tooth repair include:
Dental Bonding: With dental bonding we can fill in the space that was created when the tooth was chipped in order to maintain the overall look of your smile and prevent any further damage from taking place.
Dental Crowns: If the damage to the tooth is bad enough, you may need to have the tooth of the crown replaced with a prosthetic that will be custom made to fit your smile.
Tooth Replacement: If the damage to your tooth is too severe for either bonding or crown replacement (for instance if the crack goes far enough into the root) then you may need to have the tooth removed and replaced with a dental implant or a dental bridge.
Restorative Dentistry Can Restore Your Life
Don't let a broken tooth slow you down. A broken or cracked tooth can make eating hard or even feel painful. Damaged teeth can also lead to tooth decay.
But don't let these dental issues cause you stress! Our restorations often make your smile look beautiful as well as restoring function! We offer a broad range of services for our patients to help you feel better about your smile.
Look and Feel Your Best With Restorative Dentistry from The Fort Collins Dentist
Are you ready to look and feel fabulous with our dental restoration treatments? Give us a call today to schedule an appointment. We're excited to meet you and find out more about how we can help improve your smile!
Frequently Asked Questions
What is Restorative Dentistry?
Restorative Dentistry are procedures and or management that Dr. Lesko performs to maintain the health and functionality of your mouth.
What procedures are considered Restorative Dentistry?
Procedures that are restorative dentistry are going to be the placement of dental implants, any prosthetics, dentures, bridges, partials, flippers, fillings, and crowns. Any procedure that is going to ultimately maintain the functionality of your mouth.