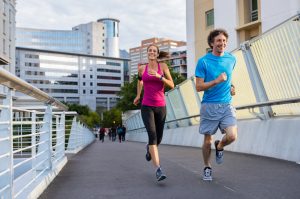 If you or your child are an athlete, you're probably already in excellent physical health. But what about your oral health? You might think that because you take care of your body and your teeth, your oral health is in great shape. But a new study by the University College of London and published in the British Dental Journal says you could be dangerously mistaken.
The study followed 352 athletes of both genders, examining their teeth for decay, acid erosion and the health of their gums – all things that are checked at a regular oral health checkup, according to Fort Collins, Colorado, dentist Dr. Allison Lesko.
Lesko says what they found was quite startling.
"The athletes did take better-than-average care of their teeth, meaning they were more likely to brush twice a day for two minutes per brushing, and floss at least once a day," Lesko says. "But somehow, these athletes had a higher rate of cavities."
In fact, almost 50 percent of the athletes in the study had untreated tooth decay and early-stage gum disease. Nearly a third even claimed that these oral health problems hurt their athletic training and performance.
Researchers were baffled. How could people who take such excellent care of their teeth and overall health have such a higher instance of dental problems than the rest of us? The answer lies in something athletes use that the rest of us don't.
"Sports-performance products," says Lesko. "Things like sports drinks, energy gels and energy bars are the likely culprits here."
That's because sports and energy products are packed with something that may be good for athletic performance, but isn't so great for the teeth: sugar.
"The sugar in some of these energy products sits on the teeth, feeding that bacteria that cause the plaque acid, which creates cavities," says Lesko. "And if you're training, you may not have time to run to the bathroom and brush after each time you use these products."
Lesko says while the sugar and acids from sports drinks can stick to the teeth, busy athletes should rinse with water after drinking.
"And try not to drink the same drink all day," she says. "Try to finish the drink quickly and drink some water."
As for the gels and bars, these products are arguably more dangerous because they can stick to and between the teeth, so dentists like Lesko recommend brushing after eating.
"We know it's not always easy to stop playing or practicing to brush your teeth, but try to get to a toothbrush as soon as you can," she says. "It can go a long way toward keeping the teeth – and your game – healthy."
Contact The Fort Collins Dentist Family & Implant Dentistry:
Location (Tap to open in Google Maps):