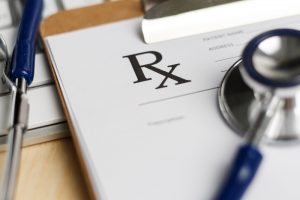 For parents of children with food allergies, navigating life can be a major challenge. Having to read labels and package inserts for products most of us take for granted can be stressful, frustrating and downright scary. Still, many parents must go out of their way to educate themselves about what ingredients are in these products and how they affect their child – something that is made even more difficult when you add in everyday stressors like work and family. Even the most vigilant parents can miss things. That's what happened when one family missed the dairy-based ingredient added to their severely milk-allergic daughter's prescription toothpaste, an omission any parent could relate to.
The family, from California, received a prescription for a special fluoride toothpaste for their daughter. Unfortunately, their 11-year-old had a severe milk allergy, a condition the family was well versed in. They considered the problem well managed, but in a move that would later prove fatal, they did not check the ingredients on the new toothpaste. Unfortunately, their young daughter had an immediate reaction at first use and died at the hospital later that night.
"It's a devastating loss but one we don't encounter often," says Dr. Allison Lesko, a dentist from Fort Collins, Colorado, who did not treat the family.
Lesko says that while the accident is a rare occurrence, there are safeguards parents can take to prevent similar incidents from happening in the future.
"First, let your dentist know what allergies your child has, either on your medical intake forms or as a verbal reminder at any treatment," says Lesko.
Another sound practice that the young girl's family got right?
"Stay prepared," says Lesko. "The parents in this case had an epi-pen and inhaler on hand for emergencies. They did the right thing by administering these medications to try and save their daughter."
Keep these emergency products in close proximity to a child with life-threatening allergies at all times, and make sure the products have not expired between uses.
"Familiarize yourself with rescue product expiration dates and make sure to replace them before they expire," says Lesko. "Add it to your calendar or set a reminder on your smartwatch or phone."
Last, do what the child's family had grown accustomed to doing over years of managing their daughter's allergy.
"Learn the names of ingredients to rule out possible contamination," says Lesko. "In the case of this young woman, her toothpaste contained Recaldent, a milk-based protein."
Both Lesko and the victim's family encourage parents to ask questions of any practitioner who is prescribing a medication.
"You never know what could be in a product – and you should never be afraid to ask. Even if your practitioner doesn't know, we can find out for you," says Lesko.
Contact The Fort Collins Dentist Family & Implant Dentistry:
Location (Tap to open in Google Maps):