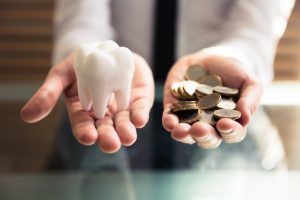 Properly maintaining a child's oral hygiene can be a challenge for any parent, but for a parent of a child with a developmental disability, this challenge can be even greater, especially when that child refuses to see a dentist. But now, a cry from parents of children with developmental disabilities is gaining steam, and it could effect change in the dental community.
"The first problem many parents face is even getting their developmentally disabled child to care for their teeth at home," says Dr. Allison Lesko, a dentist from Fort Collins, Colorado. "Getting a child to feel comfortable with a routine or to sit still long enough to brush and floss teeth is a tall order. And some may even need these steps performed for them if they are unwilling or unable."
As big a problem as this is for younger children, it can become an even bigger problem as the child in question ages.
"At some point, the resistant child will become a teen and an adult, and will hopefully be responsible for managing their own hygiene, but this may not always be possible," Lesko says.
When this happens, it opens a veritable Pandora's Box of other dental issues.
"Those teeth they won't brush develop cavities. They develop periodontitis. It goes from being a maintenance issue to something in dire need of treatment, but that becomes even harder than just getting them to brush their teeth," says Lesko.
Worse yet, many families cannot afford to provide the kind of dental care needed for their developmentally disabled child, no matter their age.
"Often, sedation dentistry is the best option for treating these cases, but many dental insurance plans won't cover the sedation portion of the procedure," says Lesko. "So parents are forced to pay for that out of pocket."
Even with reduced rates and payment plans, many parents still can't swing the added expense.
"It can be too high of a cost for an annual or bi-annual cleaning," says Lesko, "so many parents just skip the dental visits altogether."
So, what's a parent – or a patient – to do in this situation?
"All we can do right now is lobby the insurance industry for better coverage for these types of situations," says Lesko. "Or speak to your family dentist about your options. Preventative care – even expensive preventative care – still saves money in the long run over fixing a problem that has gotten out of hand."
Contact The Fort Collins Dentist Family & Implant Dentistry:
Location (Tap to open in Google Maps):